Cerebral palsy is a physical disability that affects movement and posture. Did you know every 15 hours a child is born with cerebral palsy – making it the most common physical disability in childhood?
17 million



people with cerebral palsy worldwide
34,000



people with cerebral palsy in Australia
1 in 500



Australian babies diagnosed with cerebral palsy. There is no known cure.
That's why we need your support!
Every dollar you raise will make a real difference so thank you for fundraising!
You're helping give kids and adults living with cerebral palsy, and their families, opportunities to reach their goals. You're helping them reach their full potential. You're helping build futures.


"The needs, wants and hopes of families are integral to our research direction and priorities.
A cure is possible and we're committed to finding it." Rob White, CEO Cerebral Palsy Alliance
Cerebral Palsy Alliance's Equipment and Support
The money you raise will help reduce waiting times by helping Cerebral Palsy Alliance purchase life-changing equipment - transforming the lives of kids and adults living with cerebral palsy, and their families, who will no longer have to wait many months for vital equipment they need right now.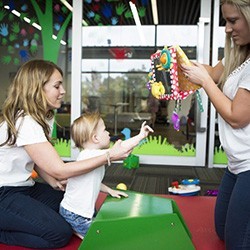 Cerebral Palsy Alliance Research Foundation
Until recently cerebral palsy was defined as unpreventable, untreatable and incurable. Thanks to recent research breakthroughs this is no longer the case. With the establishment of the Cerebral Palsy Foundation a decade ago over half of the most effective treatments for cerebral palsy were discovered in the last 10 years. Cerebral palsy rates have dropped by 20% to 1 in 500, severity has declined and cerebral palsy is now on the map for the world's research community. However, there is still a long way to go:
The funds you raise will go into helping us change the future by finding a prevention and cure for cerebral palsy.