Cerebral Palsy Alliance is an organisation that provides family-centred therapies, life skills programs, equipment and support for people living with cerebral palsy and their families.
JOIN AN EVENT
Over the next 12 months we're participating in some of the nation's biggest running and challenge events. Put your hand up for Cerebral Palsy Alliance!
Every dollar you raise will help Cerebral Palsy Alliance provide therapy, services and support to thousands of children, teenagers and adults in NSW and the ACT living with cerebral palsy and other disabilities.
We are experts in providing services including early intervention, specialised therapy, technology and equipment. Our programs are designed to maintain physical and emotional wellbeing, and to support inclusion at school, in the workplace and in the community.

Fundraising for us is easy and rewarding and we're here to help you every step of the way.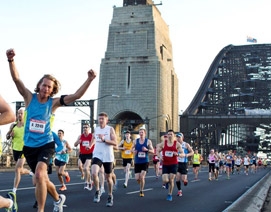 16 Sep 2018
Sydney
Support Cerebral Palsy Alliance and run, jog or walk one of the most spectacular courses in Australia. All courses cross the Sydney Harbour Bridge.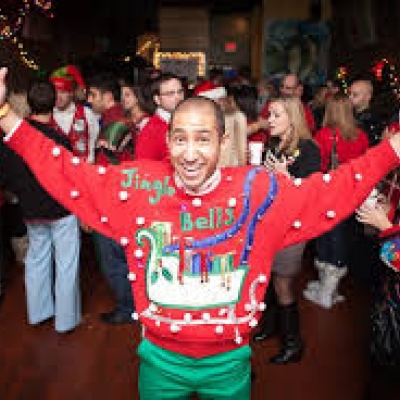 In the spirit of Christmas Jumper Day (it's real!) we're encouraging organisations to hold a fun end of year event where people wear their most tacky/ugly/festive Christmas jumpers/t-shirts, and raise money for a great cause - cerebral palsy!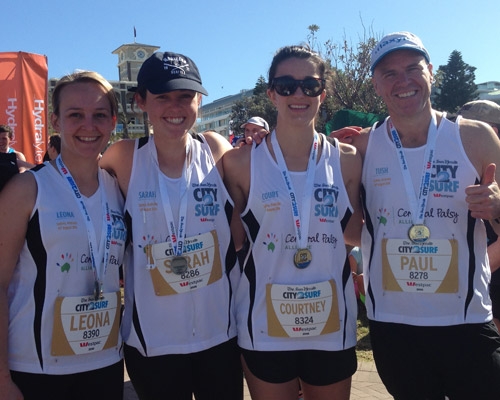 12 Aug 2018
Sydney
Join our team in the world's biggest fun run. The money you raise will change lives by helping Cerebral Palsy Alliance purchase life-changing equipment for kids and adults living with cerebral palsy, who are currently on a wait-list.
HEAR FROM OTHERS
See the difference your support makes to kids like Pippa

"We were and continue to be proud to fundraise for Cerebral Palsy Alliance, everything we required was provided promptly and willingly making the whole experience so much easier. It's been great to give back to this great cause."
Janelle Gonzalez, Managing Director, Blue Toro

"…I was constantly humbled by the amount of support I received… Even before the race started, I felt the feeling of accomplishment…"
Chad Makary, 2016 City2Surf Gold Charity runner


"…Let's do this together, build a strong team of fundraisers and make a difference. Coming first isn't important, however let's push our limits. Many of us are blessed with the opportunity to change someone else's life. Let's do it!"
Diego Sihle Pallos, Tough Mudder 2016 & Blackmores Running Festival 2015 & 2016