Challenge yourself, make a difference and help build futures for kids and adults living with cerebral palsy.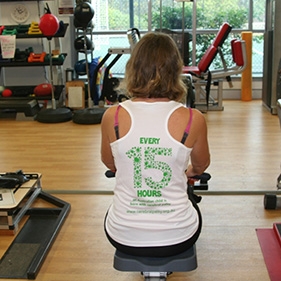 Create your own challenge event and get active for Cerebral Palsy Alliance
Why not set yourself an incredible goal this year. Your fundraising will help people living with cerebral palsy and other disabilities reach their goals.
Join Cerebral Palsy Alliance's amazing community of supporters and help raise money to help purchase specialised mobility, support and communication equipment for kids and adults living with cerebral palsy. Without your help they could be waiting many months for the equipment they need right now.
$265
Jason set up an online fundraising page as part of his City2Surf challenge and raised money just by emailing his colleagues.
$5000
Rachel started running to keep her mind and body strong so she can support her son who lives with cerebral palsy. As well as doing the Blackmores Running Festival, Rachel competed in her first Ironman race in 2015.



$15,000




Louise has a daughter with cerebral palsy and her family and friends formed a team – "GoGeorgiaGo" – with over 130 people, to compete in the 2015 Pub2Pub Fun Run.