Over the next 12 months we're participating in some of the nation's biggest running and fitness events. Get active and put your hand up for Cerebral Palsy Alliance! Every dollar you raise will help reduce waiting times by helping Cerebral Palsy Alliance purchase life-changing equipment for people living with cerebral palsy.
Because of the money you raise, imagine how many families we'll be able to help.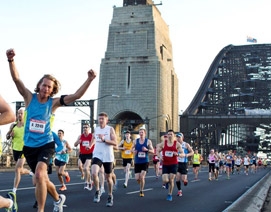 Blackmores Sydney Running Festival 2018
Support Cerebral Palsy Alliance and run, jog or walk one of the most spectacular courses in Australia. All courses cross the Sydney Harbour Bridge.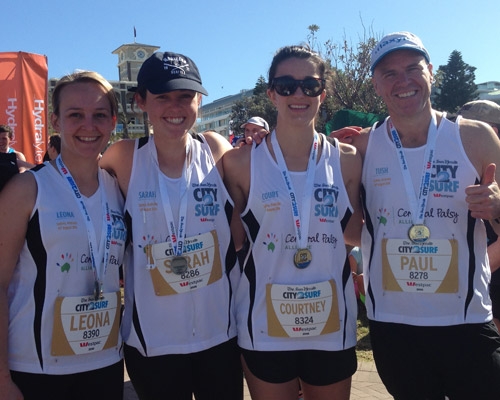 City 2 Surf 2018
Join Cerebral Palsy Alliance's team in the world's biggest fun run. The stunning 14km course takes you from Sydney's CBD and finishes at beautiful Bondi Beach. Enter the City2Surf to challenge yourself and positively influence the quality of life and future well-being of kids and adults living with disabilities, and their families. The money you raise will change lives by helping Cerebral Palsy Alliance buy vital mobility and communication equipment and you can also help fund various therapy, services and programs. City2Surf entries open in April, and you can start fundraising now: http://city2surf.com.au/raising-money/