Use one of the most important events in your life to change someone else's
Tell your friends and family that instead of presents or flowers, you're asking for donations to Cerebral Palsy Alliance instead.
Donations in celebration of an important occasion – like a birthday, wedding, christening/naming day or in memory - will help build futures for people living with cerebral palsy and their families. The money donated to your day will help purchase specialised equipment for kids and adults living with cerebral palsy who are currently on a wait-list and could be waiting up to 18 months for the equipment they need right now.
Simply set up your fundraising page, spread the word and your gifts become a gift for others. We can even provide special envelopes for those who prefer not to donate online.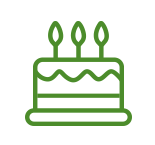 Donate your Birthday
You don't need to organise a big party (unless you want one of course!) Simply create a fundraising page and let everyone know that this year you're asking for donations to Cerebral Palsy Alliance instead of 'stuff'.

We can also send you In Celebration envelopes to have on your big day for those who don't want to donate online. We can even send you some green balloons to help celebrate!

Create your birthday fundraising page

Email to order In Celebration donation envelopes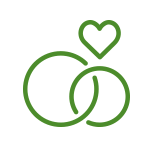 Celebrate with wedding donations instead of gifts!
Congratulations on your engagement. Why not ask your loved ones to make a donation on your big day instead of presents. It sure beats getting 'stuff' you don't need!

There's a few ways the happy couple can support Cerebral Palsy Alliance on their special day:
Request wedding donations in lieu of gifts
Create a wedding fundraising page where guests can donate. You can include the link to your page with your invitations.
Make a donation yourselves, in lieu of wedding favours (bonbonniere)
Why not donate what you would have spent on wedding favours/bonbonniere to Cerebral Palsy Alliance. We can arrange place cards for your guests to show you've made a donation to a great cause.
Create your wedding fundraising page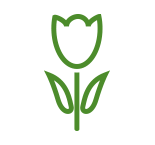 In memory donations: giving in memory of a loved one
A special way to honour a loved one is to offer friends and family the opportunity to donate to Cerebral Palsy Alliance in lieu of flowers at a funeral.
How to set up In Memory donations:
Create an online In Memory donation page:

You can personalise an online donation page in just a few minutes. Your family and friends can donate and add their tributes to this page easily and securely.
Organise In Memory donations at a funeral: Your

funeral director can contact us for special donation envelopes for the funeral, to collect donations in lieu of flowers. Alternatively, we can send these to a family member. We will send a letter and receipt to every person who makes a donation.
Create your in memory fundraising page
Email to order In Memory donation envelopes
$558
Nikki asked guests at her bridal shower to make donations instead of gifts.


$9000

Paul and Frances were inspired by the amazing work Cerebral Palsy Alliance does, so for their son's baptism they asked for donations instead of gifts. They raised an incredible $4500, which was then matched by Paul's employer.

$35,000
Paul marked his 50th

birthday by asking his friends and family to donate money towards specialised equipment. Because of their generosity we were able to buy equipment for eight people currently on a wait-list.